This article is directed toward an audience of legal drinking age.
There are different kinds of hikes and different kinds of hikers — you've probably met a bunch of them on the trail yourself. There are the peakbagger types, who like to find the tallest thing around and then climb up on top of it. There are the fitness-oriented trail runners who aim for speed, and the budding naturalists who like to stop and smell the sagebrush.
Lesser-seen are those who seek out and enjoy diving into the depths of canyons or valleys only to climb back out again on the return trip to the trailhead. These 'reverse elevation' trails save the hard work for the end — when most other hikers would be running out of gas and dreaming of their post-hike meal already.
To celebrate these hikers with a distinctive taste for some leg-centered punishment, we've partnered with San Diego's Ballast Point Brewing Company, which recently launched new Fathom IPA nationally in cans. Fathom IPA features a touch of malt on the surface with an ocean of zesty orange and piney hops below, and at 6% ABV, drinks smoothly. So in honor of this approachable IPA with just the right amount of depth, here are five hikes in Southern California where you can plunge into similar depths to enjoy some elevation gain on your way out:
The Grotto
We'll start things off easy, with the Grotto Trail in the Santa Monica Mountains. This family-friendly 3-miler is in the shadow of the tallest peak in the range, but instead you'll drop down into a canyon along the Arroyo Sequit to a fun rock pool and cave formation that's perfect for picnicking and scrambling. It's about 600 feet down to the Grotto … and then 600 feet back up.
Mount Wilson via Kenyon-Devore Trail
You might think that starting on the summit of a mountain would make the hike easier — but not in the case of this loop on the north face of tower-topped Mount Wilson. This route drops over 2800 feet to the West Fork of the San Gabriel River, where you'll find a series of backcountry campsites and — if we've had a nice, wet winter — a beautiful river. This route is popular with anglers and those just looking to get off the beaten path a bit — and trudges back up to the summit of Wilson for an exhausting finish.
Three Sisters Falls
One of the most iconic hikes in San Diego County, Three Sisters Falls has suffered a bit of a bad rap. While it is one of — if not the — most beautiful waterfall in San Diego County, it's also had a bad habit of attracting a bad element over the past few years. Due to vandalism and littering — and certain hikers' unfortunate tendencies to head down 1100 feet into this scorching, shadeless canyon in the middle of summer without decent shoes or enough water. But recent trail work (as well as patrols and closures on hot days) have restored much of the canyon's original beauty.
Will Thrall Peak
From the popular Buckhorn Campground, hikers can continue north through the San Gabriels toward the Antelope Valley to tackle Will Thrall Peak — and in the process, drop down 843 feet before climbing up 2175 … then put it all in reverse and climb back up that 843 foot incline again at the end of a full-day, 11+ mile journey. Along the way you'll be hiking on stretches of the Pacific Crest Trail and High Desert National Recreation Trail — and if you're not up for the full journey, dropping down into Cooper Canyon Falls is a great destination, too.
Twin Peaks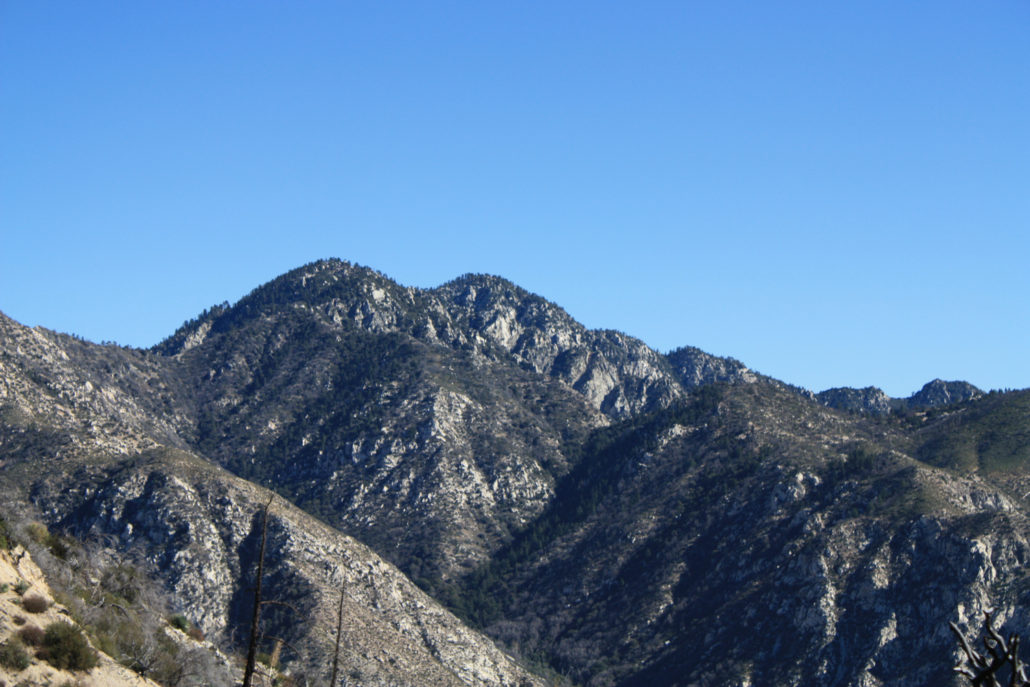 Twin Peaks is without a doubt one of the most difficult day hikes in the San Gabriel Mountains. It's remote, it's long, it's isolated, and it's got incline both on the way in and the way out. You'll trudge up over 800 feet, then drop 1100, then climb up 1200, then do it all again in reverse. It's rough on the legs to be sure, but it's also through beautiful old-growth pine forest with some of the most spectacular views in Southern California. Just be sure to budget a full day on this one, because you're definitely going to need it.
Ballast Point Brewing Company is a pioneer in the craft beer industry and one of the nation's leading breweries. Plunge into the depths of Ballast Point's new Fathom IPA today, available in six and twelve-pack cans.