As the weather starts to get warmer, Los Angeles gears up for another summer hiking season. But don't worry — you don't need to leave your furry friend at home while you enjoy the great outdoors! There are plenty of hikes in LA that are pet friendly, so you can bring your dog with you on your adventures — just remember our tips for hot weather hiking, too. Read on for some of the best L.A. dog hikes around …
But first, it's always safest to keep your dog leashed on trails, due to any unexpected wildlife or poisonous plants you need to keep them safe from. Most parks, especially those closer to developed areas, require dogs to be on-leash, but there are also some terrific off-leash areas available for your four-legged hiking buddy. Always make sure to bring not just enough water for you, but for them too. Also make sure your dog has proper identification on them, just in case they get lost on the trail — and remember, your dog is going to get hotter than you will on a hike, so keep an eye on the temperature forecast.
Here are the ten best hikes in LA to bring your dog on!
One of the most well-known hiking trails in Los Angeles, Runyon Canyon is an incredibly dog-friendly spot with paved paths and a large off-leash hiking area for your pooch to run free. There's even a small water fountain for dogs next to the human water fountain at the start of the trail, just off Vista Street.
Leave it to the Hollywood Hills to have great dog-friendly trails! Fryman Canyon is a fairly easy 3 mile loop that both welcomes dogs and doesn't seem to have as big of a poop-pile problem as some other trails.
A short hike (1-1.5 hours) in the Santa Monica Mountains, Serrania Ridge Trail is a great dog-friendly option for those looking for a quick beginner's hike or simply a midweek jaunt. If you time it right, you can catch the sun setting over the hills in the west — a great backdrop for snapping some cute photos of your pup.
Everyone loves a beautiful waterfall, and your pup deserves to enjoy it as well! Starting at the base of the San Gabriel Mountains in Altadena, you and your dog will make your way through the historic canyon, past the popular campground (perfect for a quick picnic), and up to the waterfall itself. Just make sure to keep your dogs close, as there is some poison oak on the trail.
Get ready for a breezy coastal adventure — the wind in your dog's fur and the smell of the ocean on the air! Situated just off the PCH, Corral Canyon is 1,000 acres of classic LA terrain with gorgeous views of the Pacific Ocean. Just make sure to check your pup for ticks when you get home, as the edges of the trail are somewhat overgrown.
This historic park just off Sunset Boulevard is a dog haven! The wide trails and sprawling picnic lawn are great for pups to join in on the adventure. There's not a lot of shade on the Inspiration Loop Hike, so make sure you have plenty of extra water for both you and your dog, and that you don't go on a particularly hot day — or if you do, get your dog some paw protection to keep their delicate paw pads safe from the hot ground.
If you're looking for a longer hike, this 5+ mile loop is a great trek for you and your active pup. This trail has beautiful views of Downtown LA. There's also an expansive green lawn in the southern end of the park for picnics and relaxing.
With multiple trails to choose from and a hiking area designated for off-leash trekking, your pup will love Canyonback Trail. Besides being super dog friendly, the trail also boasts views of the Santa Monica Mountains and the Pacific Ocean.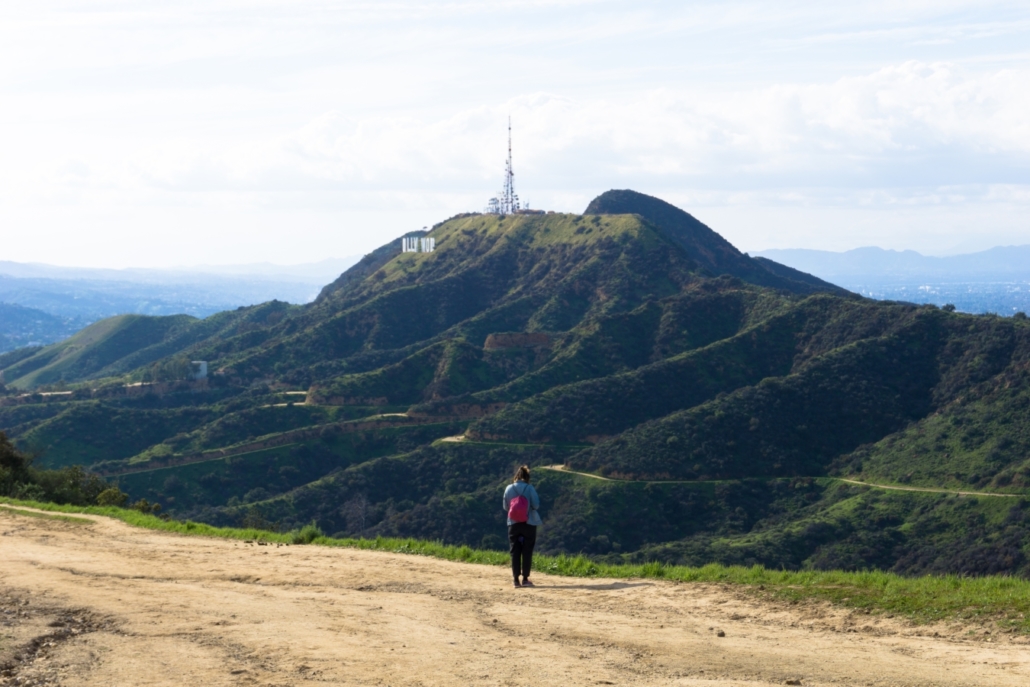 As one of the largest urban green spaces in the U.S. with over 4,300 acres, Griffith Park has some incredibly dog friendly trails! Enjoy botanical gardens, views of the San Gabriel and Verdugo Mountains, and a rare off-leash dog park with water bowls at the northeast end of the park. All the trails in Griffith Park are welcome to dogs on-leash.
A plethora of various trees and gentle streams pepper this nearly 4 mile hike in the San Fernando Valley. Take a moment to relax in the rock garden, and make sure you bring a towel for your pup's soggy paws!
Tags: hiking with dogs