My newest book, Discovering Griffith Park, is out on May 15th! This full-color, 238-page book is the very first in-depth guidebook to Griffith Park, one of the largest and most famous municipal parks in North America.
I've spent the last several years working on this project, diving deep into research, talking with countless people involved in all aspects of the park, and exploring the park's beautiful trail network in hiking boots, on horseback, and on two wheels (on the paved roads, where cycling is permitted!). The end result is this: a beautiful, compact book that is truly a pocket visitor center for the park.
More than Just a Hiking Guidebook
In Discovering Griffith Park, you'll learn about who lived and worked here long before it was a park. You'll learn the (and I say this very generously) complicated story of the park's founder and donor. You'll hear famous ghost stories and curses, learn about the first female skydiver, the park's military history, the civil rights movements that happened here, Hollywood cowboy stories, secret society meetings, terrible mistakes and inspiring visions for the future.
You'll also learn about the park's many world-famous museums, find out where the best places to eat (and drink) are, how you can camp overnight inside the park, and even how to reserve a tennis court or take swimming lessons.
There are maps for equestrians, maps for cyclists, maps for getting around the park without a car, and tons of maps for hikers. I describe 33 different hiking routes in the park, from easy family-friendly walks to cross-park treks.
And yeah, I'll also tell you a whole bunch of ways to see the Hollywood Sign so you can get a picture without having to jostle your way through tourist crowds.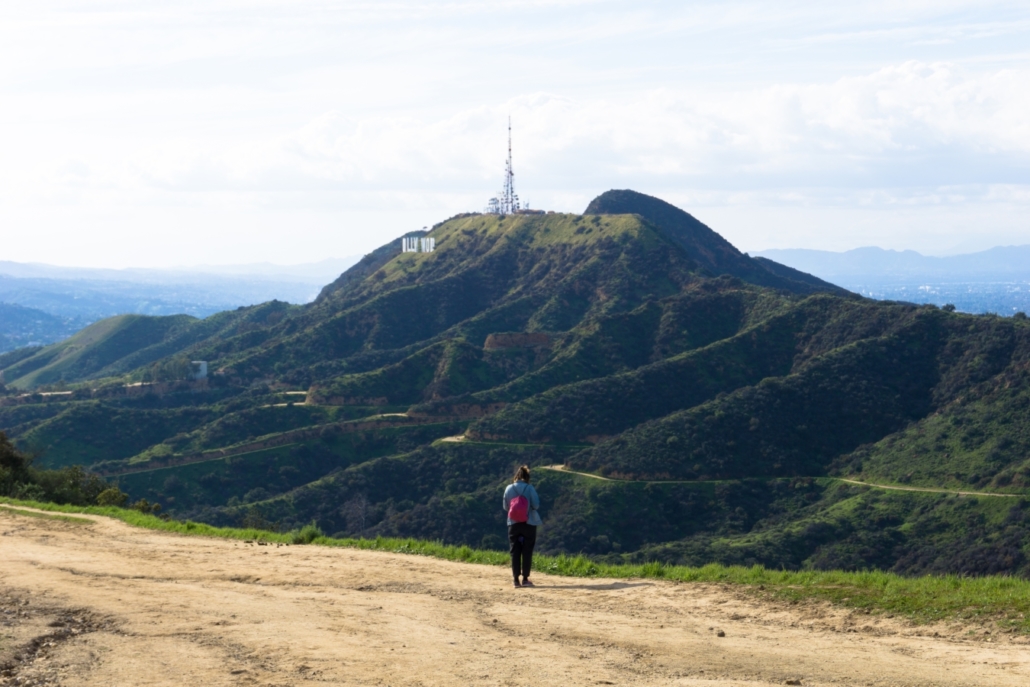 Order Discovering Griffith Park Now
This book, in so many ways, is my love letter to Griffith Park and to Los Angeles at large. I really learned to look at Griffith Park in a whole new light and with a much greater appreciation for how special, unique, and truly precious it is and I hope it will have the same effect on you.
You can support local businesses by ordering the book from local booksellers on BookStore Link (bookstores are also doing in-store pickups now).
You can also order the book or the Kindle version of the book on Amazon.
Sign up for our email list to learn about upcoming virtual events and — eventually — in-person events, too.