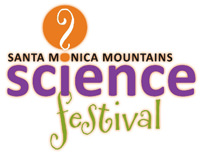 If you're looking to learn a little bit more about some of our local hiking areas or just wanted to reacquaint yourself with the Santa Monica Mountains, you may want to check out the first annual Santa Monica Mountains Science Festival this weekend.
A joint production of the National Park Service and the Natural History Museum of Los Angeles County, the Science Festival will start on the evening of Friday, April 16th and continue through late afternoon on Saturday, April 17th at Paramount Ranch.
The Festival will have everything from campfires to night hikes, star talks, presentations on bugs and animals to classes on radio telemetry, remote cameras, fossils, and stone carving.
The event is free and open to the public. For more information, check out the festival's web site.
Tags: family activities, free, natural history museum of los angeles county, Paramount Ranch, santa monica mountain science festival