BREAKING
At Mayor Eric Garcetti's news conference on the evening of Wednesday, May 6th, the mayor announced that trails and trailheads at Los Angeles City Parks will be re-opened to the public beginning Saturday, May 9th. This announcement joins the announcement opening trailheads in Los Angeles County earlier this week. Los Angeles County initially said its trails would open on the 8th but later clarified that County trails will open on Saturday, May 9th. During the press conference, Garcetti did not clarify that trails had a differing opening date from the businesses that will also be re-opening.
Mayor Garcetti announced that hikers on L.A. trails will need to continue practicing social distancing and hikers will be required to use face masks. It was not clear whether or not masks will be required on all trails at all times or only required on your person to be used when passing other hikers, as other regions have suggested.
The Mayor also excluded trails at Runyon Canyon from the opening on May 9th.
In the press conference, Mayor Garcetti acknowledged the desire to coordinate with Los Angeles County to open trails throughout the region so the few open areas would not be overrun.
At the time of the announcement, both MRCA parks and many State Parks inside Los Angeles County remain closed. Restrictions on the high traffic areas in the San Gabriel Mountains are currently slated to remain in effect through May 15th.
Mayor Garcetti emphasized several times that if the safety regulations are not being properly followed, the city and county may rescind the openings and we may find ourselves with closed trailheads again.
So PLEASE – if you are going to go hiking this weekend, remember:
DO pick an uncrowded trail AND have a backup or two in case the trailhead is crowded
DO practice social distancing and give your fellow hikers 6 feet of space
DO have a mask or facial covering and wear it
DO be polite to everyone on the trail — we've all been waiting for this!
DON'T hike in a group — only with people you are already in close contact with like family or roommates
DON'T think these guidelines don't apply to you
DON'T try to enter a park or trail that's still closed
We're all in this together, folks. Be good out there, and enjoy the trails.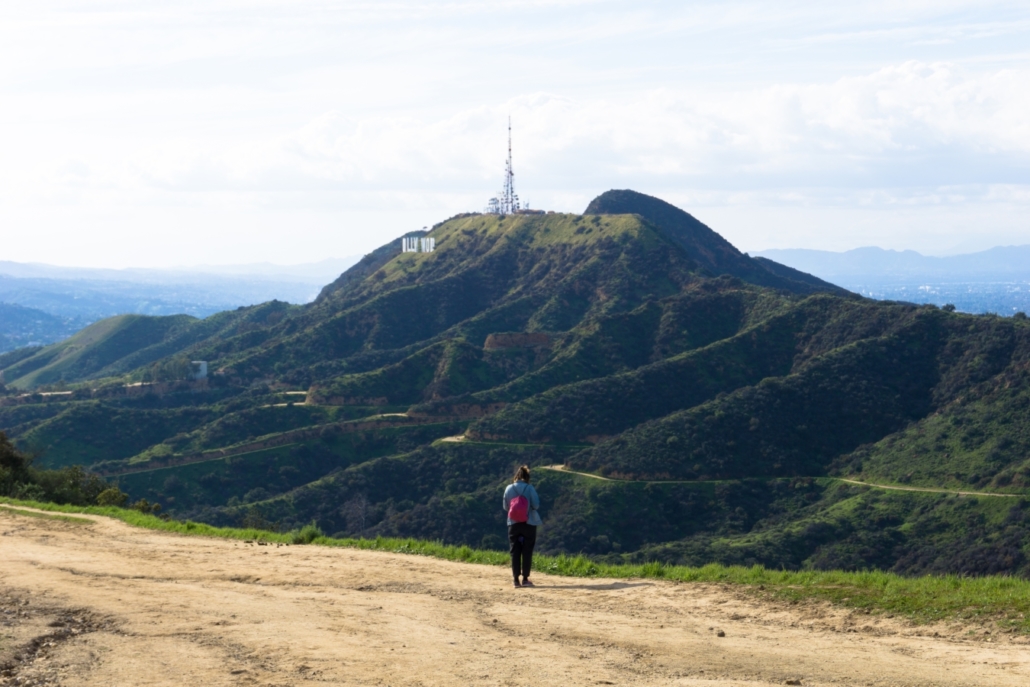 UPDATE 5/7/20:
I just got word from the Department of Recreation and Parks that rangers in Griffith Park WILL be enforcing the mask rule and will be maintaining some road closures to automobiles in the short term:
Gates for cars will remain closed at Vermont and Commonwealth Avenues.
Fern Dell Drive is closed to vehicle traffic at Los Feliz Boulevard on Saturday and Sunday. Pedestrians and cyclists can enter, and residents will be allowed to enter.
Rangers WILL be on-trail and at trailheads enforcing the mask rule. The park has stated that if masks are not worn, the trails will be closed again.
I still strongly encourage all hikers to call the parks they want to visit BEFORE they go, to have a backup plan, and to expect some rough patches as everyone figures out how to manage this process.
Correction: Earlier versions of this story said trails would re-open on Friday, May 8th. During the press conference, May 8th was the only date given for the various re-openings. The Los Angeles COVID website has since changed the trail re-opening to Saturday the 9th.
Los Angeles County had initially also said their trails were re-opening on Friday the 8th. Several hours after their announcement, they issued a corrective Tweet saying trails were opening on the 9th instead.