At 3,216 feet, Mount Sizer isn't the tallest peak in the Bay Area, but it IS the one mostly likely to elicit groans, whimpers, and war stories. The Sizer Loop in Henry Coe State Park, perched above Santa Clara Valley east of Morgan Hill, ascends and descends on a rollercoaster route for over 15 miles and over 4,000 feet cumulative elevation, saving nearly a third of hike's elevation gain for the last quarter. Aside from the personal reward of finishing such a physically challenging and mentally tough hike, the Sizer Loop takes you on a grand tour through the spring wildflowers, deep valleys, backcountry solitude, seasonal creeks, and ridgeline vistas that make the park special.
Background
At over 87,000 acres, Henry Coe State Park is the second largest state park in California after Anza-Borrego Desert State Park and the largest in Northern California. Its northwest trending ridgelines are in a subdivision of the Diablo Range called the Mount Hamilton Range. While Sizer is the tallest peak in Henry Coe at 3,216 feet, the tallest point in the park is 3,560 feet on the southern slope of Mount Stakes.
Mount Sizer is named after Samuel Sizer, a stock raiser born in 1850 in Buffalo, New York. By 1875, he had migrated to the Bay Area and had begun purchasing land near Blue Ridge. After his death in 1885, Henry Coe filed a homestead claim for a part of Sizer's land and lived in a cabin Sizer had built. To learn more about Samuel Sizer, and to see a picture of Henry Coe at Sizer's cabin, check out this profile (page 4) by Pine Ridge Association Historian Teddy Goodrich.
Seasonality
According to park personnel I spoke with, spring is a great time of year to hike the Mount Sizer Loop, when creeks are still flowing from the winter rains, wildflowers are blooming, and before the 90-degree summer temperatures set in. If you do go on a spring weekend, plan to get an early start. Rangers do sometimes turn away cars when parking maxes out, which can happen as early as 9:00 a.m. in spring. Tick prevention measures, such as wearing light-colored clothing and spraying your clothes with permethrin, are also recommended.
Mount Sizer Loop
Begin your hike at the Henry W. Coe Visitor Center, elevation 2644 feet, and walk 275 feet north on Dunne Avenue to Manzanita Point Road. Follow signs for the Monument Trail, a single-track weaving through grasslands, live oak, and pines towards Frog Lake.
At 0.7 miles, merge onto Hobbs Road, an old ranch road, descending 565 feet north over the next 0.8 miles towards the Frog Lake Trail. Through the trees to the north are the white telescopes on Mount Hamilton and to the northeast are peek-a-boo views of Middle Ridge.
At 1.5 miles, cross Little Fork Coyote Creek (or the creekbed, if it has run dry) and turn right onto the Frog Lake Trail towards Frog Lake. You could stay straight here on Hobbs Road to Middle Ridge; it is the same distance. We chose the Frog Lake Trail to take break from the ranch road and hike on the single track.
At 1.7 miles, pass Frog Lake and begin a 375-foot ascent to Middle Ridge, heading northeast. Just past a junction for the Two Oaks campsite is Pajahuello Spring, one of several water sources along Hobbs Road. As the sign indicates, be sure to purify water before you drink it.
Crest Middle Ridge and turn left, rejoining Hobbs Road at 2.7 miles towards Mount Sizer.
The next 1.9 miles descend over 1200 feet, sometimes steeply, to Middle Fork Coyote Creek. Here, the backcountry views of Blue Ridge and Mount Sizer stretch beautifully across the valley. In fall, golden sunlight washes over the deciduous oaks and straw-colored grass, highlighting the autumn colors.
At 3.1 miles, pass Deer Horn campsites and an outhouse next to the road.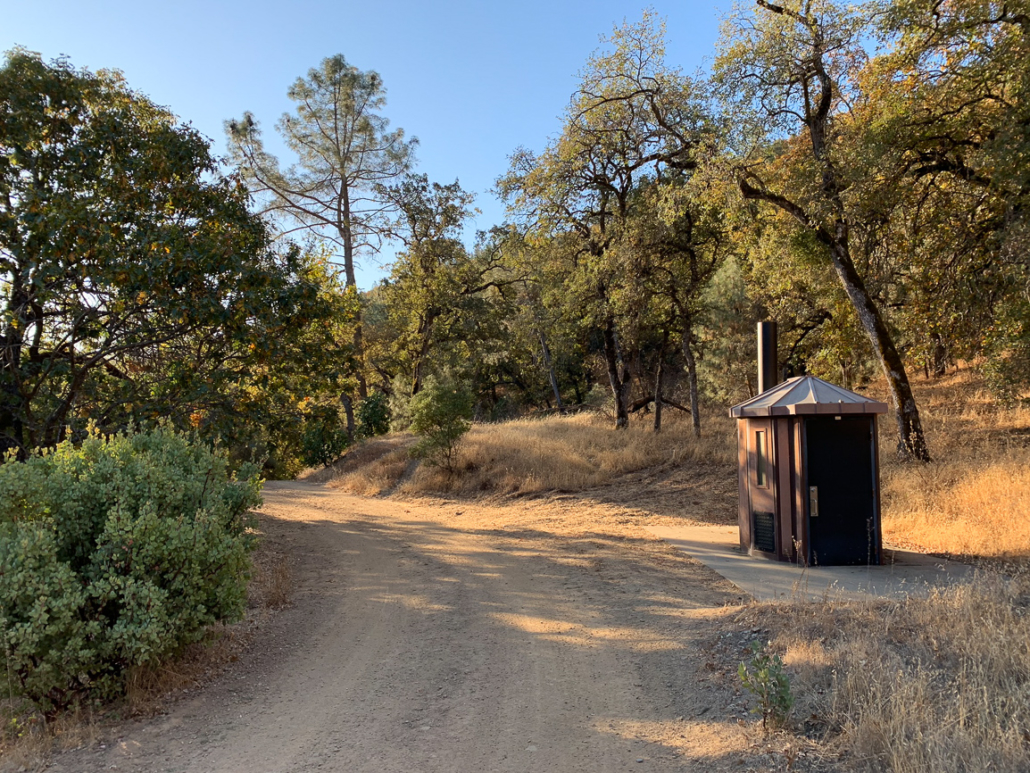 At 4.6 miles, Hobbs Road bottoms out at Middle Fork Coyote Creek and begins climbing steeply. This next stretch, the notorious Hobbs Road Shortcut, climbs 1450 feet over 1.3 miles. A few flat landings break up the steepness. Be sure to take in the views across the valley towards Middle Ridge, more beautiful the higher you climb.
At 5.9 miles, the shortcut ends at a bench and junction with Blue Ridge Road at 3,073 feet. Take the rest now, as there is not a bench nor—I hate to burst your bubble here—particularly exceptional views at Mount Sizer.
When ready, head southeast for 1.0 mile towards Mount Sizer. You will see some ranch roads descending on the left, but you will stay straight on Blue Ridge Road. The ranch road undulates past extraordinary views of the Middle Fork Coyote Creek Valley. In the distance now, you are high enough to see the Santa Cruz Mountains, and in particular Loma Prieta and Mount Umunhum, to the west.
At 6.9 miles, take an unsigned road on your left. In 250 feet, a social trail leads to a clearing. Down the hill is a weather station and radio repeater. This is it, folks! While there is a view to the southwest, as of our visit in November 2019, there is not a sign marking Mount Sizer's summit, nor a survey marker. I was confused, so I asked park volunteers about it. I learned that I essentially had it backwards: Mount Sizer is more of a high point on a prominent ridge versus a prominent point on a high ridge. For years, park officials referred to this hike as the Blue Ridge Loop, but that shifted recently when the hike gained popularity and visitors began calling it the Sizer Loop.
Returning to Blue Ridge Road, descend southeast for the next 2.2 miles.
At 9.2 miles, continue southeast on the Jackass Trail—yeap, you read that right!—a shortcut to Poverty Flat Road. The trail passes through thick, overgrown chaparral in spots. There are no trees here providing shade, but there is a 270-degree vista of overlapping ridgelines with Bear Mountain Peak to the northeast, Willow Ridge to the southeast, and Palassou Ridge to the south.
Turn right onto Poverty Flat Road at 10.6 miles, descending west towards Poverty Flat. In 0.4 miles, there is an optional, unsigned 0.1-mile spur on your left to Jackass Peak, elevation 1784 feet. If you can scamper up the 100 feet in elevation gain, the views are nice and it's fun to tag another peak along the way. Descend the wide ranch road to the lowest point of your hike, the Poverty Flat Camps, elevation 1200 feet.
Past the camping area, cross Middle Fork Coyote Creek once again at 11.9 miles, continuing on Poverty Flat Road west towards Henry Coe Headquarters. Many legs have cried on this last final ascent back to Headquarters, gaining 1500 feet over the final 3.3 miles. It is not so much the elevation gain and grade of the trail than the timing of it—coming after your knees have already descended over 4,000 feet and you have battled the ups and downs of the hike for nearly 12 miles.
At 13.7 miles, merge onto Manzanita Point Road and pick up the Corral Trail on your left at 14.5 miles.
At 15.2 miles, return to the Henry Coe Visitor Center. Buy yourself a cold Gatorade at the Henry Coe Visitor Center. Maybe two. I can recommend the Fruit Punch.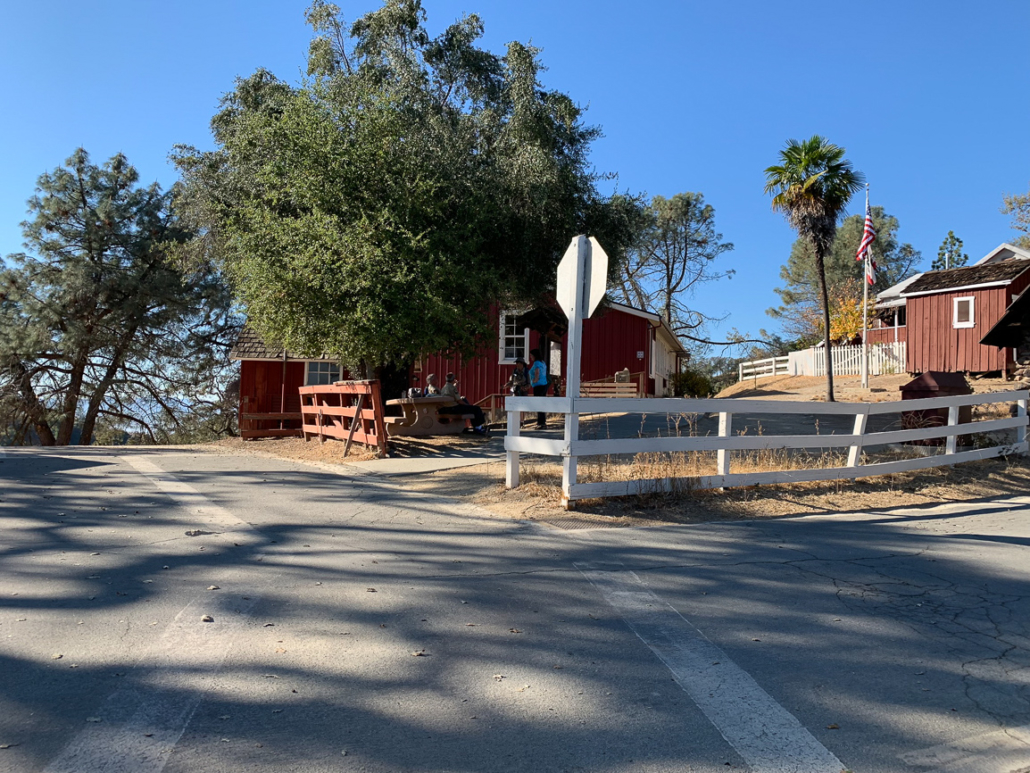 Notes:
The park entrance fee is $8 per vehicle.
Park is open 24 hours a day, 7 days a week.
The Coe Ranch Visitor Center is open weekends from 8:00 a.m. – 4:00 p.m. In spring and summer months, visitor center hours extend to 6:00 p.m. on Saturdays and Sundays, and 8:00 a.m. – 8:00 p.m. on Fridays.
The Pine Ridge Association (coepark.net) is an excellent resource for all things Henry Coe. They publish a detailed topo map of the park and trails that you can pick up for 10 bucks at the Coe Ranch Visitor Center, or purchase through the Pine Ridge Association's website here.
Dogs are not allowed on trails in Henry Coe with the exception of the 0.5-mile Live Oak Trail. Bikes and horses are allowed on designated trails.
A restroom is available around the corner from the Coe Ranch Visitor Center. There are multiple outhouses along the Mount Sizer Loop too at Frog Lake Camp (1.6 miles), Deer Horn Camp (3.1 miles), Poverty Flat Camp (11.7 miles), Ridge View Camp (14.3 miles), and Old Corral Camp (14.4 miles).
Tarantulas
In late summer and early fall, male tarantulas scurry from their burrows in search of females, often popping up on park roads and wide, exposed fire roads. Despite their horror movie reputation, tarantulas are gentle and are not poisonous or dangerous to humans. Keep an eye out for their quarter–sized burrow entrances, often lined with silk, as well as their hairy brown bodies, about 4-5 inches long with 8 legs. After mating season, the males perish; however, females can live up to 25 years. A good time to try to see them is early morning and evening before sunset. Check event calendars for tarantula programs and guided hikes, often occurring in September and October.
Tags: california wildflowers, Diablo Range, Henry Coe State Park, Mount Hamilton Range, Mount Sizer, San Francisco Bay Area