The Gateway Loop in the McDowell Mountains in Scottsdale, Arizona is a perfect trail for hikers of all skill levels. This moderate 4.4 mile loop gradually climbs up towards the Gateway Saddle and then travels down a calm decline back to the trailhead. It's a perfect loop to do with kids, dogs or for any beginner hiker. And for you more hardcore hikers, this loop connects with other hiking trails in the area, so you can customize a longer and more challenging hike as you see fit.
This trail is found at the McDowell Sonoran Preserve at the Gateway Trailhead, which is a beautiful area. There are a lot maps and other information along with volunteer stewards happy to assist you in any way they can. At first you will cross over the iron bridge and then walk through a boardwalk nature trail that is set up in the area.
Once at the beginning of the loop, you can choose the direction you want to begin. For this trail write up, I decided to start by going to the right in a counter clockwise direction.
In the beginning, there is a slight incline. Sections of the ground can be a little rocky to walk on but for the most part, the route is a clear dirt path. Seeing as how this is a popular trial, the trail is relatively wide and allows hikers to easily bypass each other along the hike.
As you continue there will be sections where the incline increases and portions where it levels off and becomes flat. After you gain a bit of elevation, the views will really become impressive. This mountain range seems unique compared to the neighboring mountains. Here, on the McDowell Mountains the dry desert lights up with a bright green hue. Entrancing green mountain peaks roll along the horizon with immense saguaro cactuses reaching towards the sky. The further back you hike along this trail the more the mountain opens up to you and exposes deeper views.
Upon approaching the saddle, the trail will become slightly steeper. It's noticeable enough to get your heart pumping but nothing too bad. Once at the top, breathe in the air and take in that 360-degree view of this lush green desert with the bright blue sky above.
Hiking down the saddle will now be a breeze. You've already completed the hardest part of the hike, so enjoy the hike down. Shortly, after passing the saddle, you will come across an intersection where Gateway Loop meets with other trails. There is a trail sign at this junction with the numerous trail names and distances. To remain on Gateway Loop you will follow the signs along to the left and continue your journey down.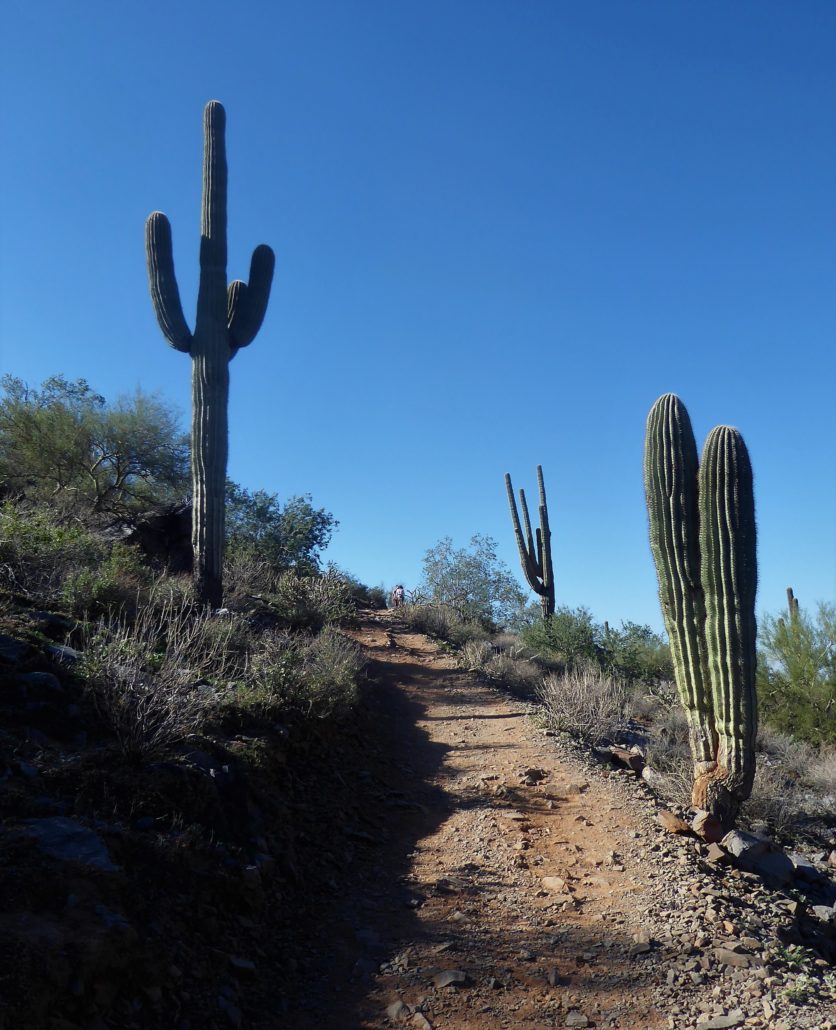 Tags: Arizona, Gateway, Hiking, Loop, McDowell Mountain, Phoenix, Scottsdale, trail, writeup