Fragrance Lake is the most popular and accessible trail in Washington's oldest state park. Taking off right across the street from the Larrabee State Park entrance, it's convenient for car campers and day-trippers alike. No other trail in the Chuckanut Mountains sees as many boots — except for the notorious Oyster Dome. Keeping this foot traffic in mind, it's best to visit Fragrance Lake during winter, shoulder season, and on cloudy or rainy days when vista hikes are socked-in.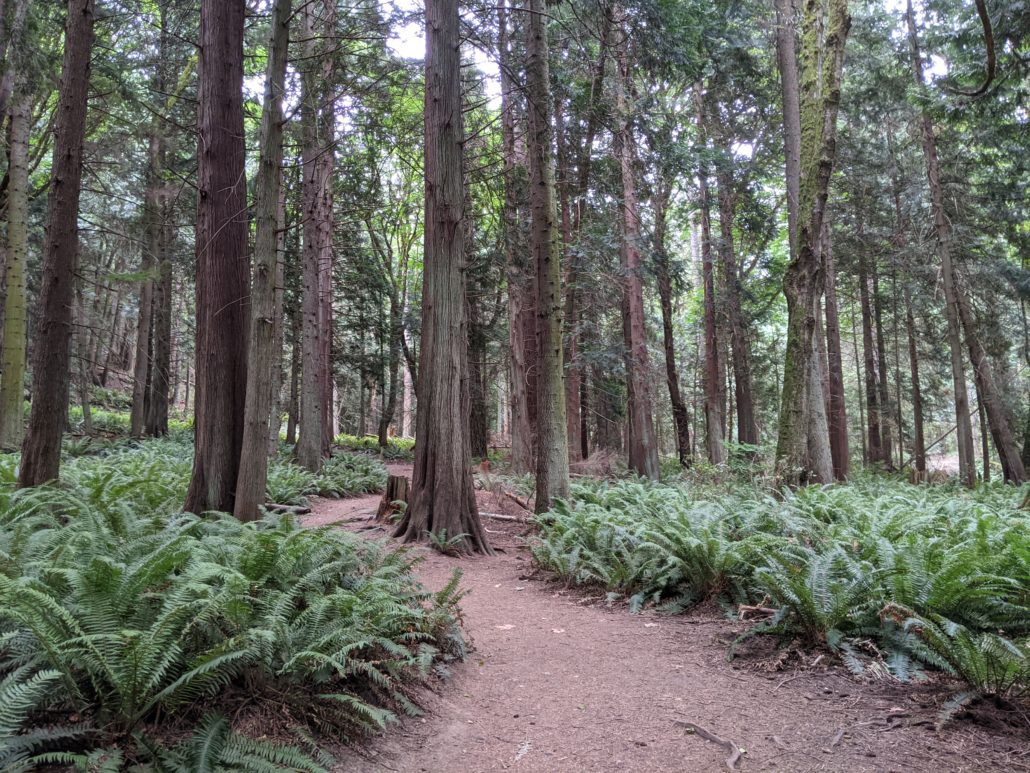 Established in 1915 as Washington's first state park, Larrabee's 2,748-acres of mostly undeveloped parklands are best explored by trail. You can take paths down to the beach where 8,100 feet of saltwater shoreline await on Samish Bay. If it's your first time visiting, allow an hour or so to explore these lower trails before or after your trek into the Chuckanut Mountains.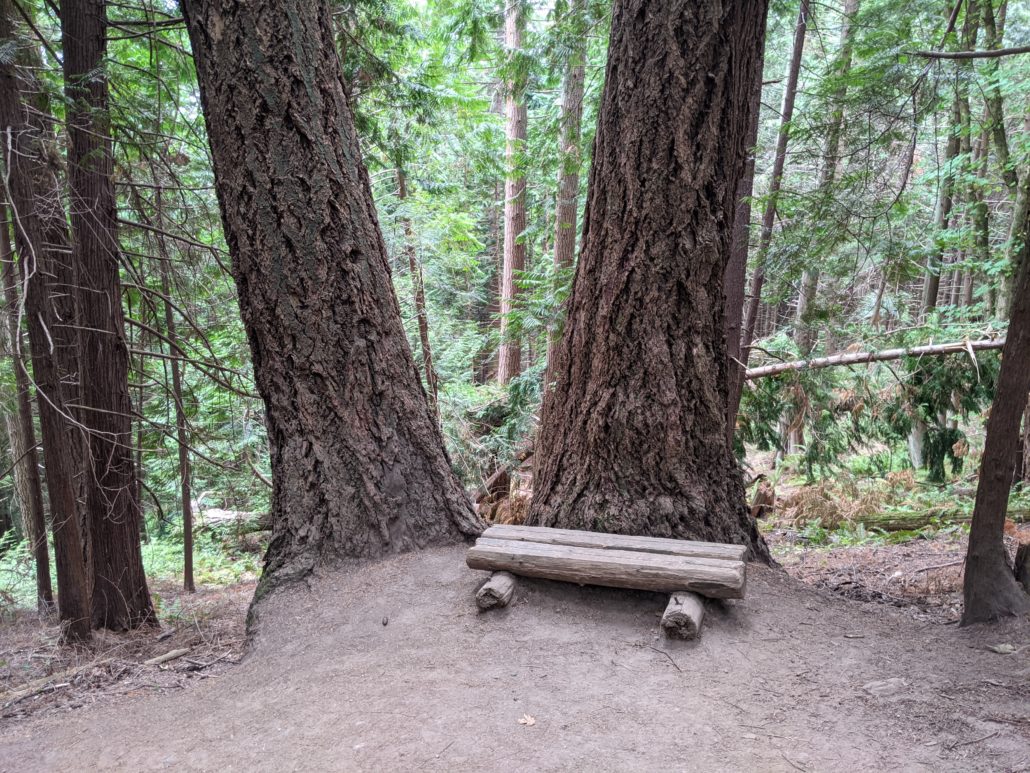 When you're ready to see Larrabee's mountainous side, the moderate hike to Fragrance Lake is a family-friendly crowd-pleaser. The trail takes off from Chuckanut Drive, immediately climbing and crossing the Interurban Trail. Continue through a turnstile to the right. Cedar, Douglas fir, big leaf maple, and sword fern are your constant companions on the ascent. Benches provide periodic rest stops along the way. At 0.6 miles, you'll reach a boulder with two trees sprouting from it — roots sprawling across the rock to reach the soil. This spot is a photo-op favorite for families.
At 0.9 miles, you'll reach a signed junction. Head left for the viewpoint if the weather is reasonably clear. This side trip adds 0.2 miles each way — but not much elevation gain — and is well worth the effort.
Enjoy island views from the Samish Bay overlook, surrounded by madrona trees. Then backtrack to the junction and continue climbing to reach another junction at 2.2 miles. Continue straight at the sign for Fragrance Lake.
The trail drops a bit as it approaches the lake, meeting a junction at 2.4 miles. You can go either way for the loop here — we chose to turn left for a clockwise loop.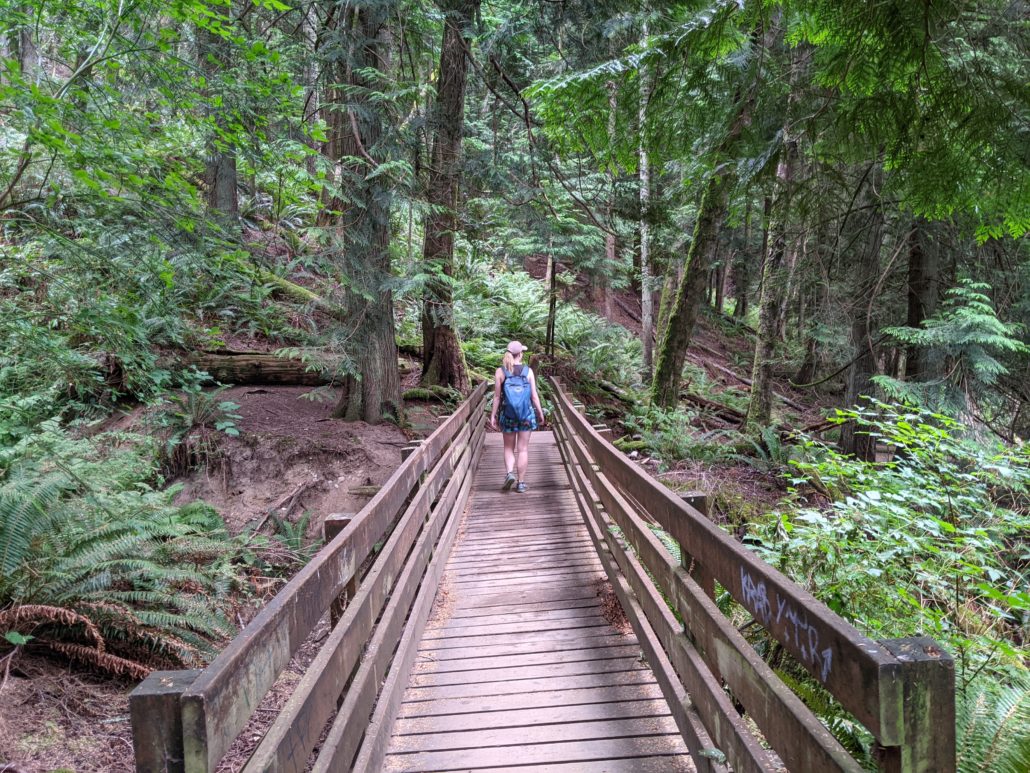 The rolling trail around Fragrance Lake offers peek-a-boo water views and several open areas for a lunch break. You'll cross a few boardwalks and pass beneath towering Chuckanut sandstone as you encircle the lake.
At 2.6 miles, you'll meet an unmarked trail to the left. This is the Two Dollar Trail, an alternate access point that begins at Cleator Road. Stay right for the main trail, completing the loop at 3.1 miles. From here, return the way you came.