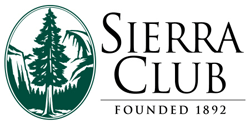 As readers of this hiking blog, I'm willing to bet you already understand the value of getting kids outside and into nature at an early age. But for those of you who still haven't done so yet – or maybe want to convince some of the neighbors' kids to put down their Xbox controllers for a few – the Sierra Club is hosting a Children's Nature Festival and Tree Watering Hike this Saturday, October 15th.
From 1PM to 4PM in Glendale's Deukmejian Park, the Sierra Club will have a variety of children's activities to teach the little ones about nature, including games, temporary tattoos, plantings, a "learn your cones" touch station and more. They will also be leading a short hike to the stream (1 mile roundtrip) to water some Big Cone Spruce saplings they planted months ago in Station Fire recovery efforts.
Directions: DEUKMEJIAN PARK, from Foothill Boulevard in Glendale, go north on New York Avenue to the dead end at Markridge Road. Turn left on Markridge Road and go 200 yards to the park entrance. Follow the entry road to the parking area. Rain postpones, although you probably don't need to worry about that.
Tags: children's festival, City Life, Deukmejian Wilderness Park, glendale, Hiking, Los Angeles, Sierra Club