One of the most famous drives in the world, the Pacific Coast Highway (or PCH to locals) runs from the 5 in Dana Point north to the 101 in Oxnard, passing beautiful beaches, coastal peaks, famous seaside towns like Malibu, and more than a few places to pick up some fried calamari, too.
It's an amazing destination for a road trip or just for a relaxing drive (once you get out of the congested areas), but what if you wanted to get out and get a little blood pumping in your legs while you were on the road? Here are 5 great day hikes that are just off (or in some cases right on) the highway in the Santa Monica Mountains. Some of these can be half-day treks or shorter, so if you're planning a full day on the PCH these can fit into your plans. Just remember, if you're hiking in the summer or fall, get started early so you can take advantage of some of the marine layer's cooling shade.
Mugu Peak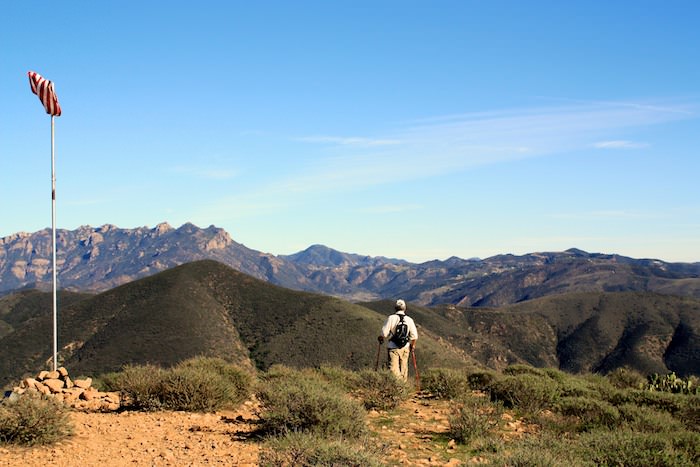 Want to gain some respect for the low coastal mountains? The Chumash Trail to Mugu Peak climbs right from the coastline up over 1250 feet to a prominent peak just across the Ventura County line. Make a straight bee-line right up the peak or explore some beautiful native grassland in Point Mugu State Park.
Nicholas Flat
The trail to Nicholas Flat follows a narrow, exposed ridgeline from Leo Carrillo State Park up to a spellbinding hidden meadow overlooking the Pacific Ocean. Along the 7-mile hike you'll visit an ephemeral lake, sit on picnic benches that seem like they were dropped from the sky, and you may even get a chance to watch Southern California's "Phantom Sea" roll in – a thick layer of marine clouds that generally keeps the Southland insulated from high temperatures in the late spring and early summer. You can also visit what might be the nicest little picnic area in all of Los Angeles County …
Charmlee Wilderness Park
If you're just looking for a nice and easy stroll with some stunning views of the Pacific Coast, then maybe Malibu's Charmlee Wilderness Park is up your proverbial alley. A system of easy loop trails crisscrosses this small park perched on a coastal bluff, providing opportunities for hikers of almost every ability level. Enjoy the vistas of the nearby Channel Islands, stroll through grassy meadows, or visit the excellent nature center.
Escondido Falls
Although they're not the gushing variety found farther north on the Pacific Coast Highway, Southern California does indeed have waterfalls. The multi-tiered Escondido Falls is the tallest in the Santa Monica Mountains, and is generally flowing at least a bit (unless we've had another bone-dry drought year), but will be much, much nicer if you're hiking in the late winter / early spring. This 4-mile trail begins amongst fancy houses but soon dips into a shaded canyon, following a wash to the foot of the falls. Adventurous types can scramble up to another tier of the falls, and experienced climbers can (carefully!) make it up that one, too.
Solstice Canyon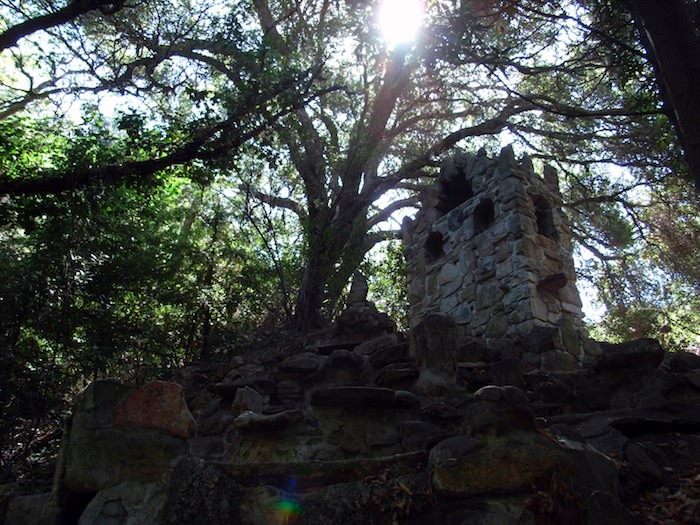 A true SoCal classic, Solstice Canyon is a popular trek for good reason. An easy path meanders through a shady canyon to the ruins of a house next to a small trickling waterfall … or you can take a tougher ridgeline route for some extra elevation and coastal views. The ruins of the house are a perfect spot for a picnic and some extremely moody photos, and there are spur trails you can take to add on more mileage if you're looking for a good workout, too!
Find Accommodations Near the Santa Monica Mountains:
Tags: best hikes, california 1, day hikes, Malibu, pacific coast highway, pch